By Marion Algier – Ask Marion
Hillary finally hit the campaign trail after announcing her candidacy and then going into hibernation. And the mainstream media carried her water, as was expected, while the Bilderberg Elite back her candidacy. There was speculation about Obama and Clinton attending the 2008 Bilderberger meeting at the Westfields Marriott in Chantilly, VA. She drew the short straw that time around, but it seems she has received their nod this time around.
Watching the local news, you would think that there were huge crowds to greet and hear Hillary. In reality… seems not so much! Many of the Hillary House Party stops only had 5 or 6 people in attendance. America may actually realize that they cannot trust Hillary and opposition Hillary Attack Ads seem to be hitting the airwaves. Perhaps Hillary Rodham Clinton's culture of corruption may doom her candidacy after all?!?
#HillaryHouseParty in Springfield!! It's like electricity in the air!!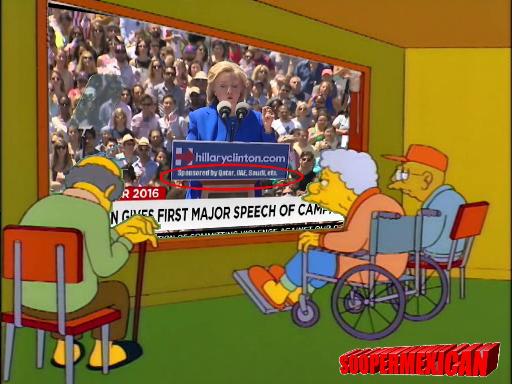 And then there were those like Ambassador Chris Stevens and the rest of the #Benghazi four who were unable to attend…