Our weekly wrap… Sunday to Sunday… Please share! Ask Marion
**Both Ask Marion and Palin-Cruz 2016 have been undergoing some backroom rebuilding and updates, which have caused some delays, but are both now back up. Thanks for hanging in there with us!! This edition of the The Wrap covers 2-weeks.**
It is Time to Choose… Which America You Want Your Grandkids to Live In!!
America has been on the edge for a long time and she is now teetering as far forward over the edge as a country possibly can before it falls over the cliff and is no longer recognizable. We either wake-up immediately and get-involved or there will be no America, at least not as you knew her, not for your children and grandchildren… nor anything to take care of you from the benefits you already paid for!
And those that are changing America are protected by a large network including the mainstream media, but there are some good alternatives… Fox News, Conservative Talk Radio, Glenn Beck's TheBlaze Network and as of yesterday Sarah Palin has announced her own new digital TV Channel: SarahPalinChannel.com – https://sarahpalinchannel.com/ Get-Involved, educate yourself, pray and spread the truth before it is too late!!
Be sure to checkout Calling All Grandparents. It is time to get informed and involved now?? Lack of education and understanding about the true plan the ruling elite have for our country, the world, and who is part of that plan is a big part of why we have lost our country to the Progressive Movement. We never took the time to understand them, the enemies within and their goals… You must understand your enemy before you can defeat them!! The Cloward-Piven Strategy, being used at the southern border right now and Saul Alinsky's Rules for Radicals are two of the key elements in the Progressive tool chest…
Under pressure from Romney insiders, "Draft Mitt" group cancels national launch
But is the real destiny… a Palin Presidency… the Reaganesque 1st Female American President?
The Case for a Palin Candidacy for President in 2016
Be sure to check out Orchestrated Invasion – The Eradication Of America's Borders by our pal Terresa Monroe Hamilton at the NoisyRoom as well as Sarah Palin – Western Conservative Summit – Denver, CO (FULL SPEECH) by Isabel Matos at A Time for Choosing. And go see Dinesh D'Souza's movie, America, based on his book America: Imagine a World without Her.
There Was a Huge Anti-Illegal Immigration Rally Held At the End of July in Massachusetts
Video: JEFF KUHNER RALLY, SAT. JULY 26, 2014
And… we cannot let up until Congress listens to us!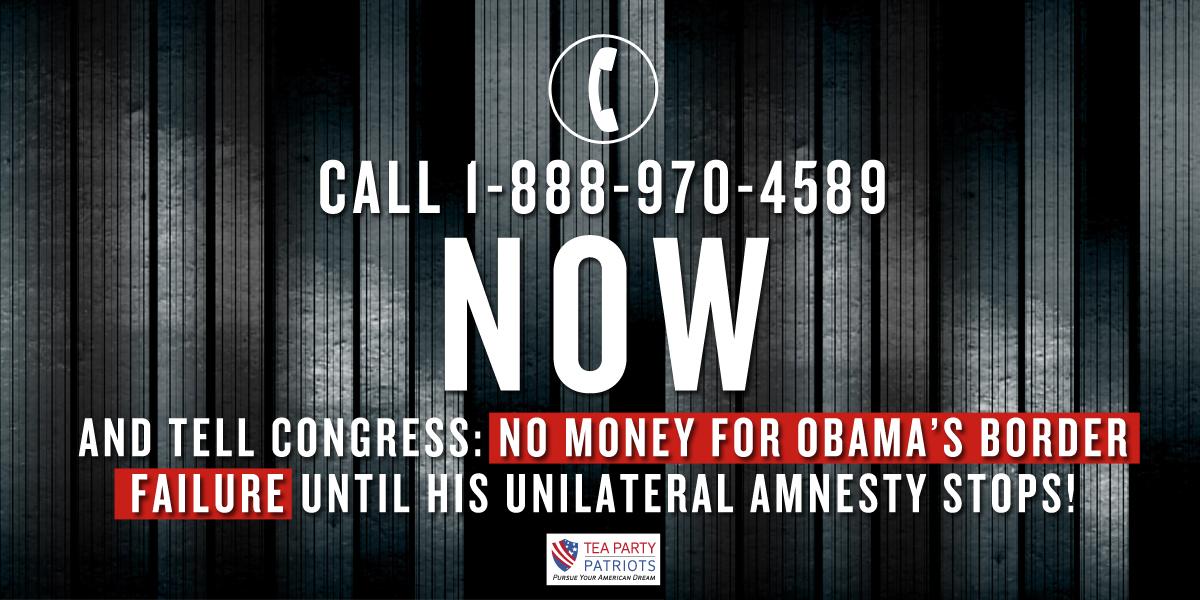 Video: UC Davis Professor Cloward And Pivon Strategy Alive And Well In Border Crisis
Video: Aerial Footage Shows Massive Holes In Border Fence: The Gates Are Wide Open
Also
And even people like former DNC Chair, Howard Dean, have now admitted that Sarah Palin was right and there will be death panels under ObamaCare!
Condensed Video: Jon Gruber – the chief architect of Obamacare on the absence of Federal tax subsidies in Federally Run Exchanges. 1-hour version found here https://www.youtube.com/watch?v=GtnEm…
Health Related Book Suggestions: Love Sex Again by Dr. Lauren Streicher. Special Heart: A Journey of Faith, Hope, Courage and Love by Bret Baier is a must read!! And: Grain Brain: The Surprising Truth about Wheat, Carbs, and Sugar–Your Brain's Silent Killers by Dr. David Perlmutter and Wheat Belly: Lose the Wheat, Lose the Weight, and Find Your Path Back to Health By William Davis
Love Sex Again is an all-encompassing guide to women's sexual health from Dr. Lauren Streicher, a cutting-edge Gynecologist, and a regular on The Dr. Oz Show.

Ladies, what if one of America's leading sexual specialists and Gynecologist told you that she knew your body better than you did? What if she told you that she could fix the problems that are making your sex life less than perfect? More than 100 million women in America have problems in the bedroom, but don't have the courage to ask their doctors for help. These problems don't come from relationship issues, or the stresses of work and family. These are real, physical issues that are getting in the way of a vibrant, joyful sex life. Instead of getting the help they need, so many women make a silent deal with themselves: without fanfare, without discussion, they quietly give up on pleasure, or drastically compromise their expectations where sex is concerned. Sometimes women make this deal with themselves early on in their 20s or 30s; for other women, it doesn't hit until their 40s, 50s or later. Most women lack the vocabulary to talk about these issues with their doctors, not to mention the pharmaceutical aids that are readily available to men. But no longer.

Dr. Streicher will show women how to regain their libido, determine what their issues are, and learn to fix whatever is broken "down there." This much anticipated book will set women on a path to discovering (or rediscovering) deeply pleasurable, satisfying sex. She offers practical advice for real women of all ages—from childbearing to post-menopausal, and explains what a woman needs to know about her body, where she is in her life, and her relationships, and how it connects to a satisfying sex life.
Also check out The AD, ADD, ADHD, Autism, Aging… Inflammation and Nutrition Connection…
The rate of occurrences of Alzheimer's-Dementia (AD), ADD, ADHD, Autism (ASD), and debilitating Aging symptoms are through the roof. Everyone I know either suffers from one of these conditions (themselves); has a child, grandchild, parent, or grandparent who is afflicted; or they know someone, if not several some-ones, within their close circle that suffers from one or more of these diseases and conditions.

We are drowning in epidemics and dying of inflammation.
Love, Prayer and Laughter are the Best Medicines… And may soon be all you can count on!
As Well As The Best Anti-Depressants!
Friends Do Not Make Friends Wait in Hot Cars
The greatness of a nation and its moral progress can be judged by the way its animals are treated. -Mahatma Gandhi
Knowledge is Power… Which Demands Action, Usually at a Price!
Like Most Things Worth Having, Freedom Is Not Free!
Freedom requires sacrifice, an engaged populace and a willingness to make the tough choices!
We Haven't So This is What is Happening: Cloward-Piven at Our Border…
#SendThemBack
Book(s) of the Week: The Invisible Bridge: The Fall of Nixon and the Rise of Reagan By Rick Perlstein and Clinton, Inc.: The Audacious Rebuilding of a Political Machine By Daniel Halper
From the bestselling author of Nixonland: The Rise of a President and the Fracturing of America a dazzling portrait of America on the verge of a nervous breakdown in the tumultuous political and economic times of the 1970s and Before the Storm: Barry Goldwater and the Unmaking of the American Consensus, Rick Perlstein brings us The Invisible Bridge: The Fall of Nixon and the Rise of Reagan.
In January of 1973 Richard Nixon announced the end of the Vietnam War and prepared for a triumphant second term—until televised Watergate hearings revealed his White House as little better than a mafia den. The next president declared upon Nixon's resignation "our long national nightmare is over"—but then congressional investigators exposed the CIA for assassinating foreign leaders. The collapse of the South Vietnamese government rendered moot the sacrifice of some 58,000 American lives. The economy was in tatters. And as Americans began thinking about their nation in a new way—as one more nation among nations, no more providential than any other—the pundits declared that from now on successful politicians would be the ones who honored this chastened new national mood.
Ronald Reagan never got the message. Which was why, when he announced his intention to challenge President Ford for the 1976 Republican nomination, those same pundits dismissed him—until, amazingly, it started to look like he just might win. He was inventing the new conservative political culture we know now, in which a vision of patriotism rooted in a sense of American limits was derailed in America's Bicentennial year by the rise of the smiling politician from Hollywood. Against a backdrop of melodramas from the Arab oil embargo to Patty Hearst to the near-bankruptcy of America's greatest city, The Invisible Bridge asks the question: what does it mean to believe in America? To wave a flag—or to reject the glibness of the flag wavers?
Then in Clinton, Inc.: The Audacious Rebuilding of a Political Machine, Weekly Standard editor Daniel Halper (video) provides a meticulously researched account of the brilliant calculations, secret deals, and occasionally treacherous maneuverings that led to the Clintons' return to political prominence
In the twelve years since the Clintons left the White House, they have gone from being theoretically (or at least in Hillary's description) penniless to multi-millionaires, and are arguably the most popular politicians in America — both respected and feared by Republicans and Democrats alike. But behind that rise is a never-before-told story of strategic cleverness, reckless gambles, and an unquenchable thirst for political power.
Investigative reporter Daniel Halper uses a wealth of research, exclusive documents, and detailed interviews with close friends, allies, and enemies of the Clintons to reveal the strategy they used and the deals they made to turn their political fortunes around. Clinton Inc. (Where the Ugly Just Does Not Stop) exposes the relationship between President Obama, the Bush family, and the Clintons — and what it means for the future; how Bill and Hillary are laying the groundwork for the upcoming presidential campaign; how Vice President Biden and other Democrats are trying to maneuver around her; Chelsea' s political future; the Clintons' skillful media management; the Clintons' marriage and why it has survived; and an inside look at the Clinton's financial backers and hidden corporate enterprises.
Clinton, Inc.: The Audacious Rebuilding of a Political Machine is the key to understanding America's most powerful political couple whose theory is that if they air their dirty laundry now, people will look at it as old news, forgive them (her) and will embrace another Hillary Presidential run, no matter how much dirt in her and Bill's past(s), including Benghazi for which many feel Hillary should probably be in jail, but definitely out of politics. So as quickly as Hilleryville implodes, Team Hillary is busy rebuilding even if Hillary doesn't deserve our admiration or another shot at the Presidency.
Then take a little time and do your homework on the Clintons. There is plenty of info out there, and a lot of ugly, if you take the time to find it. "If Hillary Clinton is elected in 2016, the baton will have passed from one Alinskyite to another. In this case, Alinsky's influence will have taken on a massive, almost unimaginable, importance. Obama will have had eight years to remake America, and Hillary will have another four or perhaps eight to complete the job," he wrote. –> Dinesh D'Souza's 'America' warns Hillary Clinton will 'finish off' the country <– (And Elizabeth Warren is equally as deluded and an Alinsky disciple!)
None of this is new and negative information on the Clintons has been out there since Bill Clinton was the Governor of Arkansas, just like it was out there on the Obamas before the 2008 Election, but not enough people did their homework on either or they bought into the media spin. Some earlier works worth checking out are the books: The Shadow Party: How George Soros, Hillary Clinton, and Sixties Radicals Seized Control of the Democratic Party and Hillary Clinton Nude: Naked Ambition, Hillary Clinton And America's Demise plus the old movie Primary Colors that I have been seeing more and more lately on late night TV.
Also checkout Faithless Execution: Building the Political Case for Obama's Impeachment By Andrew C McCarthy and Blood Feud: The Clintons vs. the Obamas By Edward Klein if you haven't already read them. And go see Dinesh D'Souza's movie, America, based on his book America: Imagine a World without Her.
And for anyone who hasn't read Rules for Radicals, it is a must read. You cannot defeat what you do not understand!!
Rules for Radicals, first published in 1971, is Saul Alinsky's counsel to young radicals on how to effect social change and know "the difference between being a realistic radical and being a rhetorical one." You cannot effectively fight your enemy if you do not understand him. In order to understand Barack Obama, Hillary Clinton and the rest of Progressive you need to understand Alinsky's Rules for Radicals as well as the Cloward and Piven Strategy, which is what they are using to capsize the republic and at the border right now.
Alinsky's 12 Rules for Radicals:

Know them and know what Democrats are doing! You can't beat an enemy you don't understand… it is why we lost in Vietnam and the wars in the Middle East.

* RULE 1: "Power is not only what you have, but what the enemy thinks you have." Power is derived from 2 main sources – money and people. "Have-Nots" must build power from flesh and blood. (These are two things of which there is a plentiful supply. Government and corporations always have a difficult time appealing to people, and usually do so almost exclusively with economic arguments.)

* RULE 2: "Never go outside the expertise of your people." It results in confusion, fear and retreat. Feeling secure adds to the backbone of anyone. (Organizations under attack wonder why radicals don't address the "real" issues. This is why. They avoid things with which they have no knowledge.)

* RULE 3: "Whenever possible, go outside the expertise of the enemy." Look for ways to increase insecurity, anxiety and uncertainty. (This happens all the time. Watch how many organizations under attack are blind-sided by seemingly irrelevant arguments that they are then forced to address.)

* RULE 4: "Make the enemy live up to its own book of rules." If the rule is that every letter gets a reply, send 30,000 letters. You can kill them with this because no one can possibly obey all of their own rules. (This is a serious rule. The besieged entity's very credibility and reputation is at stake, because if activists catch it lying or not living up to its commitments, they can continue to chip away at the damage.)

* RULE 5: "Ridicule is man's most potent weapon." There is no defense. It's irrational. It's infuriating. It also works as a key pressure point to force the enemy into concessions. (Pretty crude, rude and mean, huh? They want to create anger and fear.)

* RULE 6: "A good tactic is one your people enjoy." They'll keep doing it without urging and come back to do more. They're doing their thing, and will even suggest better ones. (Radical activists, in this sense, are no different that any other human being. We all avoid "un-fun" activities, and but we revel at and enjoy the ones that work and bring results.)

* RULE 7: "A tactic that drags on too long becomes a drag." Don't become old news. (Even radical activists get bored. So to keep them excited and involved, organizers are constantly coming up with new tactics.)

* RULE 8: "Keep the pressure on. Never let up." Keep trying new things to keep the opposition off balance. As the opposition masters one approach, hit them from the flank with something new. (Attack, attack, attack from all sides, never giving the reeling organization a chance to rest, regroup, recover and re-strategize.)

* RULE 9: "The threat is usually more terrifying than the thing itself." Imagination and ego can dream up many more consequences than any activist. (Perception is reality. Large organizations always prepare a worst-case scenario, something that may be furthest from the activists' minds. The upshot is that the organization will expend enormous time and energy, creating in its own collective mind the direst of conclusions. The possibilities can easily poison the mind and result in demoralization.)

* RULE 10: "If you push a negative hard enough, it will push through and become a positive." Violence from the other side can win the public to your side because the public sympathizes with the underdog. (Unions used this tactic. Peaceful [albeit loud] demonstrations during the heyday of unions in the early to mid-20th Century incurred management's wrath, often in the form of violence that eventually brought public sympathy to their side.)

* RULE 11: "The price of a successful attack is a constructive alternative." Never let the enemy score points because you're caught without a solution to the problem. (Old saw: If you're not part of the solution, you're part of the problem. Activist organizations have an agenda, and their strategy is to hold a place at the table, to be given a forum to wield their power. So, they have to have a compromise solution.)

* RULE 12: Pick the target, freeze it, personalize it, and polarize it." Cut off the support network and isolate the target from sympathy. Go after people and not institutions; people hurt faster than institutions. (This is cruel, but very effective. Direct, personalized criticism and ridicule works.)
The wolves are at the door!!
The GOP can beat Hillary with the right candidate. The left is going to use the same ploy with Hillary as they did with Obama… They will make themselves look like the Heroes because they are putting up the first women, as they did, the first black American, for President. It was what the campaign of lies against the GOP has been leading up to… the made up Republican War Against Women has been part of the plan to run Hillary with that carrot, all along. The Election of 2016 will be the battle for America's soul and future and the key to the Republicans… Conservatives, the American Middle Class winning that battle is fighting fire with fire… pitting our strongest women against Hillary. The key to stopping Hillary Clinton is Sarah Palin!
Breitbart.com: The Economist/YouGov survey asked respondents in a series of polls which female candidate not named Hillary Clinton they would want to run for president.
Palin is first in the national survey with 9%, followed by Senator Elizabeth Warren (D-MA) and former Secretary of State and National Security Adviser Condoleeza Rice with 8%. Michelle Obama is fourth with 2% of the vote.
In other national polls, Palin has the highest favorability rating among Republican presidential primary voters. If Sarah does not run in 2016, her influence and potential endorsement could tip the GOP presidential contest as the GOP may be the most split from within in the past 40 years.
2016 – The Election of the First Female President of the United States?
RNC Chairman Says Hillary 2016 Candidacy is Set… And Female Presidency Will be the Carrot
Palin Derangement Syndrome Revisited
Two Women, Two Paths… The Choice
Sarah Palin – Western Conservative Summit – Denver, CO (FULL SPEECH)
Sarah Palin Announces SarahPalinChannel.com
The Case for a Palin Candidacy for President in 2016
Then take a little time and do your homework on the Clintons. There is plenty of info out there, and a lot of ugly, if you take the time to find it. "If Hillary Clinton is elected in 2016, the baton will have passed from one Alinskyite to another. In this case, Alinsky's influence will have taken on a massive, almost unimaginable, importance. Obama will have had eight years to remake America, and Hillary will have another four or perhaps eight to complete the job," he wrote. –> Dinesh D'Souza's 'America' warns Hillary Clinton will 'finish off' the country <– (And Elizabeth Warren is equally as deluded and a disciple!)
Join the Movement… Palin-Cruz 2016 – @PalinCruz_2016 – #PalinCruz2016
Be sure to come visit us here at Ask Marion regularly and subscribe to receive the latest posts first… as well as visit: Just One More Pet, True Health Is True Wealth!!, Knowledge Is Power, the Daily Thought Pad and Palin-Cruz 2016
And Join in on Twitter at @AskMarion @JustOneMorePet and @PalinCruz_2016 #PalinCruz2016 Governor Sarah Palin tops a national poll of female candidates that Americans want to run for president