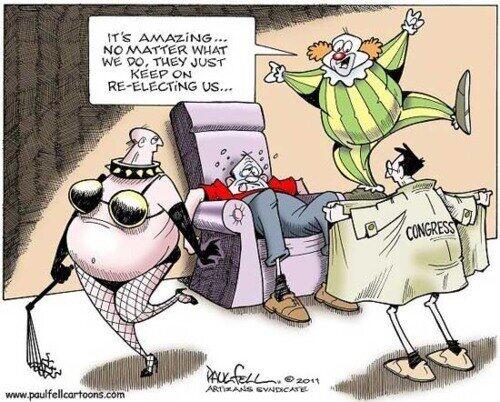 Video:  Sarah Palin With Sean Hannity – June 24, 2014, Evening of McDaniel/Shannon Primaries  –  Video courtesy of SarahNet.
Governor Palin talked to Sean Hannity about today's primaries, her thoughts on the reasons for Cantor defeat in the Virginia primary, the possibility of a third party, and her reaction to David Plouffe's denial of Hillary Clinton's claim that the Obama campaign asked her to make a sexist attack on Palin.
Governor Palin said that Obama and his ilk made the first attack across the bow in her campaign in the 'war on women."   Regarding  the war on women, she said, "they started it."
Gary P. Jackson – A Time For Choosing:
Governor Sarah Palin once again says it may be time for a new party to replace the GOP. Speaking to Sean Hannity about the despicable actions of Thad Cochran, Haley Barbour, and the rest of the Republican Establishment™ in the Mississippi senate run-off election, Palin says if the Republicans are going to continue to act like democrats then "what's the use" of continuing to support them.
As always, Governor Palin is a breath of fresh air as the whole world goes to hell around us. We need this woman to be our standard bearer in 2016. Accept no substitutes! –> The Case for a Palin Candidacy for President in 2016
Palin: GOP Support for Amnesty Makes Me Want to Renounce Ties to Party
Sarah Palin… a patriot willing to speak the truth, to fight for America and freedom and to stand for the people and against both parties when necessary!!
Gov. Palin congratulated victors of other GOP primaries, including Bongino and Stefanik
Congratulations to Congressman James Lankford and supporters on a victorious outcome tonight in Oklahoma's GOP Senate primary. I was very proud to stand with T.W. Shannon in this race; he is a bright ray of hope for the future of our party and our nation! We'll see him continue his fight for conservative principles; he'll show others the beauty of America's opportunities provided by the free market because he is a true believer. It's time to unite to bolster GOP influence in DC, and we'll exert nothing but positive influence if the planks in the GOP platform aren't comprised to the detriment of freedom. Congratulations, James. Well done, T.W. It's now got to be onward and upward!
– Sarah Palin
But also gave a proper tongue lashing to those who deserved it:  With Friends Like These, Who Needs Liberals?
As we pointed out last week, there were several potentially illegal political games afoot in Mississippi to motivate Democrat voters to "switch" over to the GOP for a day to help save a 42 year Republican member of Congress. On top of that, millions of dollars from out of state liberal billionaires like Mike Bloomberg poured in at the last minute on that same incumbent's behalf. You have to ask yourself why? When a primary election is lost fairly, I am all for unifying behind the victor and joining forces to fight in November. When an election is questionable, with potential legal violations, politics MUST be put aside and the irregularities MUST be fully investigated. Regardless of party, we owe it to voters and to democracy within our Republic. The integrity of the vote speaks directly to the integrity of those who serve and the trust we ask the American public to put in our institutions. I told Chris McDaniel last night that I stand with his effort to get to the bottom of this – he needs to know average, but tremendously concerned, citizens want to make sure the integrity of last night's results in Mississippi are verified. Voting shenanigans never cease to amaze, but they had better cease altogether for the sake of ethical elections. And any GOP "architect" behind these abhorrent voting shenanigans should be ashamed of this Pyrrhic victory for the establishment. If we find out it's true that some of the characters alleged to have masterminded this Mississippi hijacking are the same ones who've tried to destroy other Republicans' careers, they need to be taken to task and only be hired by unethical campaigns. Fool us once, shame on you; fool us twice, shame on us. And if any news organization ignores a free and fair elections issue like this, then whether left-leaning or center right, their silence will speak volumes.
– Sarah Palin
You can read more about this issue from an article last week on Breitbart.com/Big Government: MS GOP Chair: Only Those 'Who Plan to Support' GOP Nominee in November Should Vote in Runoff
JACKSON, Mississippi — Mississippi Republican Party chairman Joe Nosef has stepped forward to call for only those who plan to vote for the Republican candidate in the general election to vote in Mississippi's GOP primary runoff between six-term incumbent Sen. Thad Cochran (R-MS) and state Sen. Chris McDaniel next Tuesday.
Nosef also denounced anyone who may have paid Democrats to vote for Cochran, as state Democratic Party chairman Rickey Cole alleged on Tuesday.
"The law prohibits anyone from buying or selling a vote, as it should," Nosef told Breitbart News. "We want a clean, hard-fought primary decided by voters who plan to support the Republican Party and our candidates in November. I personally have been and continue to be in touch with legal counsel as well as representatives from both campaigns in order to ensure that our runoff is accurate and legal."
Nosef's remarks are significant given his political history with former Mississippi Gov. Haley Barbour, who is strongly backing Cochran. Sources close to Nosef tell Breitbart News he feels it's the right thing to do to keep what's become the bloodiest battlefield between the GOP establishment and Tea Party in 2014 under control.
Nosef's call could undercut efforts by Cochran's allies to push Democrats to vote for the senior senator in the runoff. Technically, according to ex-Department of Justice attorney J. Christian Adams, it's illegal for Democrats to vote in the GOP runoff or primary if they don't intend to support that nominee in November's general election.
On Tuesday, the Jackson Clarion-Ledger reported that Democrat activist James "Scooby Doo" Warren has publicly claimed he's working on behalf of Cochran. Warren said in his interview with the Clarion-Ledger that he will be supporting the Democrat nominee Travis Childers in November over whoever is the GOP nominee he's working on behalf of now.
"I called D.C. and told them what was going on with the tea party," Warren said. "But I can't do anything after the 24th because I'm a Democrat… Whoever wins will have to deal with me in November."
That report came as a Facebook message that Rickey Cole, the chairman of the state Democratic Party, sent to a key McDaniel campaign adviser became public. In the Facebook message, Cole warned that he's heard Cochran's ally Pete Perry—the chairman of the Hinds County GOP executive committee in Jackson and the head of Paradigm Government Relations—was paying black activists cash for votes.
"Large sums of cash are being passed around. These guys are old school 'walking around money' vote buyers," Cole wrote in the message, obtained by Breitbart News.
Federal Election Commission (FEC) records show that Cochran's Super PAC Mississippi Conservatives paid Perry's outfit Paradigm $60,000 over two separate payments in late May. Cole wrote in his Facebook message—a comment he confirmed in an interview with Breitbart News—that that money left Perry's hands then eventually made it to Warren, who used it as cash to pay street organizers and preachers in the black community to get out the vote for Cochran.
In an interview Sunday with Breitbart News, Perry said he hoped that money routed through a company he controls wasn't being used for "walking around money." However, other than saying he didn't pay Warren directly, Perry wouldn't say where the money had gone.
"None of your business," he told Breitbart News when asked for details on his payment process, adding that explaining how it was used would help McDaniel's campaign.
Catherine Engelbrecht of election integrity group True The Vote, whose organization is in Mississippi right now and has pressured Nosef among others to take the action he is now taking to protect GOP voters from Cochran's efforts to get Democrats to vote for him, has called for Perry to be removed as the top official running the GOP runoff in Hinds County.
"You can take her opinion and do with it what you want—that has nothing to do with the price of eggs," Perry retorted back at Engelbrecht in his interview with Breitbart News this weekend.
IT'S COME TO THIS: Senile, Doddering Beltway GOP Begs Democrats to Support Thad Cochran in MS Primary