Our weekly wrap… Sunday to Sunday… Please share! Ask Marion
Extremism in the defense of liberty is no vice. Moderation in the pursuit of justice is no virtue. -Senator Barry Goldwater
@Jan4USA @Nomvet pic.twitter.com/E7aca045DT
Unbelievable: Senate Dems Block Bill To Hold VA Accountable
The bodies of 28 veterans to finally receive a burial …
Poll: 47% of Unemployed Have 'Completely Given Up' Looking for a Job http://bddy.me/1ogQpjL
You come to America Illegally… you get benefits. You make the wrong turn and end up in Mexico accidentally… you end up in jail handcuffed to your bed… Just Ask Sgt. Tahmooressi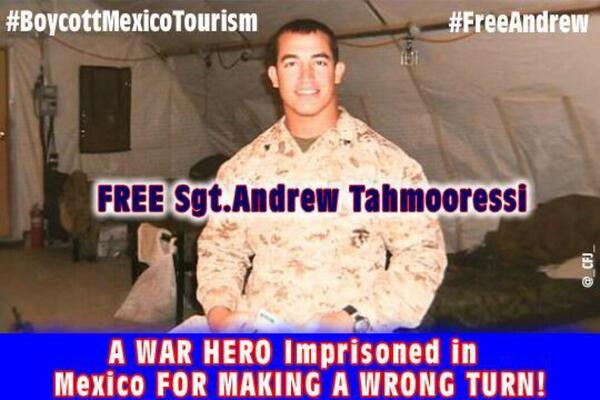 "In war, there is no prize for the runner-up." -General Omar Bradley
Also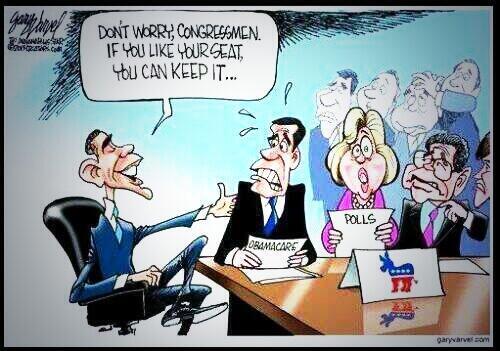 Remember, NY Senator Senator Kirstin Gillibrand (and others) admitted "We All Knew" Prez Was Misleading About ObamaCare (Video)
And even people like former DNC Chair, Howard Dean, have now admitted that Sarah Palin was right and there will be death panels under ObamaCare!
Books: Grain Brain: The Surprising Truth about Wheat, Carbs, and Sugar–Your Brain's Silent Killers by Dr. David Perlmutter and Wheat Belly: Lose the Wheat, Lose the Weight, and Find Your Path Back to Health By Williams
Love, Prayer and Laughter are the Best Medicines… And may soon be all you can count on!
As Well As The Best Anti-Depressants!

The greatness of a nation and its moral progress can be judged by the way its animals are treated. -Mahatma Gandhi
Knowledge is Power…
Book(s) of the Week: One Nation: What We Can All Do to Save America's Future By Ben Carson M.D.
Dear Reader,
In February 2013 I gave a speech at the National Prayer Breakfast. Standing a few feet from President Obama, I warned my fellow citizens of the dangers facing our country and called for a return to the principles that made America great.
Many Americans heard and responded, but our nation's decline has continued. Today the danger is greater than ever before, and I have never shared a more urgent message than I do now.
Our growing debt and deteriorating morals have driven us far from the founders' intent. We've made very little progress in basic education. Obamacare threatens our health, liberty, and financial future. Media elitism and political correctness are out of control.
Worst of all, we seem to have lost our ability to discuss important issues calmly and respectfully regardless of party affiliation or other differences. As a doctor rather than a politician, I care about what works, not whether someone has an (R) or a (D) after his or her name. We have to come together to solve our problems.
Knowing that the future of my grandchildren is in jeopardy because of reckless spending, godless government, and mean-spirited attempts to silence critics left me no choice but to write this book. I have endeavored to propose a road out of our decline, appealing to every American's decency and common sense.
If each of us sits back and expects someone else to take action, it will soon be too late. But with your help, I firmly believe that America may once again be "one nation under God, indivisible, with liberty and justice for all."
Sincerely,
Ben Carson
Also in light of the kidnappings in Nigeria by Boco Haram, an important book that every woman should read… Every parent should read… Every Christian, Jew, Believer in Freedom and Patriot should read is: Sharia-ism is Here: The Battle to Control Women – and Everyone Else. By Joy Brighton
The wolves are at the door!!
Breitbart.com: The Economist/YouGov survey asked respondents in a series of polls last week which female candidate not named Hillary Clinton they would want to run for president.
Palin is first in the national survey with 9%, followed by Senator Elizabeth Warren (D-MA) and former Secretary of State and National Security Adviser Condoleeza Rice with 8%. Michelle Obama is fourth with 2% of the vote.
In other national polls, Palin has the highest favorability rating among Republican presidential primary voters. If Sarah does not run in 2016, her influence and potential endorsement could tip the GOP presidential contest as the GOP may be the most split from within in the past 40 years.
2016 – The Election of the First Female President of the United States?
RNC Chairman Says Hillary 2016 Candidacy is Set… And Female Presidency Will be the Carrot
Palin Derangement Syndrome Revisited
James Delingpole: God, I wish Sarah Palin would stand for president??
Two Women, Two Paths… The Choice
The Case for a Palin Candidacy for President in 2016
Join the Movement… Palin-Cruz 2016 – @PalinCruz_2016 – #PalinCruz2016
Be sure to come visit us here at Ask Marion regularly and subscribe to receive the latest posts first… as well as visit: Just One More Pet, True Health Is True Wealth!!, Knowledge Is Power, the Daily Thought Pad and Palin-Cruz 2016
And Join in on Twitter at @AskMarion @JustOneMorePet and @PalinCruz_2016 #PalinCruz2016 Governor Sarah Palin tops a national poll of female candidates that Americans want to run for president