Our weekly wrap… Sunday to Sunday… Please share! Ask Marion
Happy Mother's Day to All the Moms Out There!! 
Thanks to Judicial Watch and Several New Whistleblowers Stepping Up to Speak Out… the Truth About Benghazi Is Finally Coming to the Forefront.  The White House is Sooo Worried That They Have Dangled Jay Carney Out In Front of the Press if Be Skewered Several Times.  And When the White House or Anyone Becomes this Defensive on Any Issue That in Their Words 'Doesn't Matter' or 'Are Lies' or 'Exaggerations'… the Sunshine Has Found Its Mark… It Proves Exactly the Opposite… That  It Does Matter, It Does Make  a Difference and That They Are Guilty of Something If Not Everything!! Persistence and the Truth Prevail! And Sunshine is the Greatest Disinfectant – Updated
As for the News… Benghazi, Benghazi, Benghazi… Perhaps a Bigger Scandal than Watergate Or Iran Contra?
Benghazi Scandal – The Email Trail – Why Are WH & Dems Still Dismissing Benghazi – Fox & Friends
Judge Jeanine Pirro – Benghazi is the biggest cover up since Watergate
Judge Jeanine Pirro Opening Statement – Benghazi Scandal – Democrats Something To Hide?
How Obama, Hillary wrecked Libya
And $6 Bil Vanishes From State Dept. Under Hillary Clinton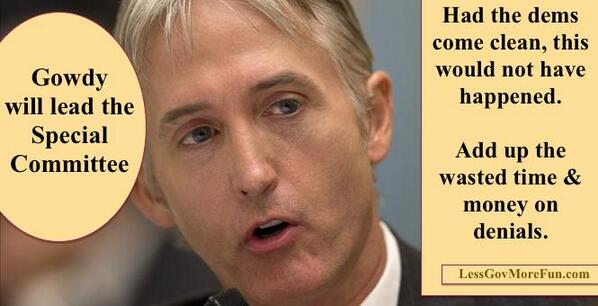 Speaker Boehner is finally pressured or shamed into appointing a special #Benghazi Committee with Trey Gowdy in Charge… the right choice!
The Winds of Change are Blowing… the Question is Will You Get Involved?
Also
Even people like former DNC Chair, Howard Dean, have now admitted that Sarah Palin was right and there will be death panels under ObamaCare!
Love, Prayer and Laughter are the Best Medicines… And may soon be all you can count on!
As Well As The Best Anti-Depressants!
Great Pet Books: The Rainbow Bridge: A Visit to Pet Paradise and All Creatures Great and Small
Book(s) of the Week – Mother's Day by Virginia Gwynn and related…
Mother's Day is nostalgic, often poignant, sometimes humorous, the collected short stories in Mother's Day are vignettes of family lives as seen through the eyes of the daughters. While some are contemporary tales, most give us a glimpse of America at its best in the years during WWII.
Related Mother's Day Books:
Mother's Day Recipes: 30 Of Mom's Favorite Breakfast In Bed, Brunch, Lunch And Dinner Recipes (Holiday Recipes)
Mother's Day Recipes – 30 Easy, Kid Friendly Ways to Show Mom How Much You Love Her
Mother's Day Ideals 2014 (Ideals Mother's Day)
Fancy Nancy's Marvelous Mother's Day Brunch
Little Critter: Happy Mother's Day!
What NOT to Give Your Mom on Mother's Day
And an important book that every woman should read… Every parent should read… Every Christian, Jew, Believer in Freedom and Patriot should read:  Sharia-ism is Here: The Battle to Control Women – and Everyone Else. By Joy Brighton
The wolves are at the door!!
Breitbart.com: The Economist/YouGov survey asked respondents in a series of polls last week which female candidate not named Hillary Clinton they would want to run for president.
Palin is first in the national survey with 9%, followed by Senator Elizabeth Warren (D-MA) and former Secretary of State and National Security Adviser Condoleeza Rice with 8%. Michelle Obama is fourth with 2% of the vote.
In other national polls, Palin has the highest favorability rating among Republican presidential primary voters. If she does not run in 2016, her influence and potential endorsement could tip the GOP presidential contest that may be the most split in the last 40 years.
2016 – The Election of the First Female President of the United States?
RNC Chairman Says Hillary 2016 Candidacy is Set… And Female Presidency Will be the Carrot
Palin Derangement Syndrome Revisited
James Delingpole: God, I wish Sarah Palin would stand for president??
The Case for a Palin Candidacy for President in 2016
Join the Movement… Palin-Cruz 2016 – @PalinCruz_2016 – #PalinCruz2016
Be sure to come visit us here at Ask Marion regularly and subscribe to receive the latest posts first… as well as visit: Just One More Pet, True Health Is True Wealth!!, Knowledge Is Power, the Daily Thought Pad and Palin-Cruz 2016
And Join in on Twitter at @AskMarion @JustOneMorePet and @PalinCruz_2016  #PalinCruz2016 Governor Sarah Palin tops a national poll of female candidates that Americans want to run for president